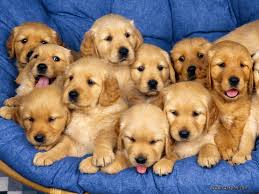 Country Corners Veterinary Hospital Puppy Plan
We are please to offer a comprehensive puppy package for your new canine friend.  This package includes the basic disease screening tests, vaccines and deworming/parasite protection needed for an indoor/outdoor puppy.  Our puppy plan covers the following:
Vaccinations
Series of Distemper/Parvo/Parainfluenza/Hepatitis (DHPP) vaccinations given every 3-4 weeks until at least 16 weeks of age.
Leptospirosis vaccination series (2) to protect your puppy from  a common bacterial disease that causes acute and usually fatal kidney and live failure.
Juvenile Rabies vaccination that protects your puppy for one year.
Deworming We use a broad spectrum dewormer that is effective against both tape and round worms and this deworming is repeated twice at sequential visits.
Fecal Analysis: Includes first fecal exam to make sure our deworming protocol is effective and to also help make sure we do not miss Giardia and Coccidia infections that puppies can pass to other dogs and cats.  Giardia can also be transmitted to people
Heartworm and Flea/tick prevention for 3 months: We recommend Simparica Trio for your new friend and your puppy plan includes three doses of this oral once a month medication to protect against fleas, ticks, heartworm, intestinal roundworms and hookworm infections.
Total price of our puppy plan is: $280.50  This charge is considerate of prepayment and reflects a 15% discount of our usual fees.  Unused portions of the puppy plan cannot be transferred to another pet or credited/returned.
ADD ON SERVICES TO PUPPY PLAN:
Microchips: Should you wish to add a Microchip we carry AKC Indigo preregistered microchips that are ISO compliant (are consistent with national and international standards) which can be added for 20% off.
Lyme Vaccination: This common tick borne disease can be prevented with a series of 2 lyme vaccinations given 4 weeks apart. This series can be added at 20% off our usual price.  Talk to us if you have lots of ticks in your environment so we can protect your puppy from this common tick borne disease.
Bordetella: This is a single vaccination given to prevent kennel cough and can be added at 20% off our customary price.
Spay/Neuter: Addition of a spay or neuter can be added at 10% off our usual price ANY TIME IN THE FIRST YEAR and is dependent upon the weight of your puppy when the surgery is performed.